Website development company to build the next level of digitally
A website design is a key element that add credibility to your business and we provide custom websites with a superior user experience. With a solid base for over 20+ years, we have been a leader in the top web development companies in Udaipur, specializing in providing innovative solutions to all digital challenges.
Our continuity and growth in the industry has led us to more than 2500+ successfully completed projects for our happy customers in India.
We specialize in Responsive Website Design, Custom CMS Development, eCommerce Development, WordPress Development, Front-end Development, Parallax Website Development, UI and UX Development, Custom Software Development. Webtech Softwares Pvt. Ltd. is one of the Best website Development company in Udaipur, where you will receive a peerless web solution to climb the target market that makes your business great.
Website Development Services We Serve.
Do you know that in 2021 the number of smartphone users internationally has crossed 5.22 billion?
It is true that now more than 75% of searches take place from online mobile devices.
This helps increase visibility on search engines, which in turn can mean more visitors to your website. Better lead generation or more traffic, conversions and increased sales. The rapid development of mobile devices through the use of smart phones and tablets and mobile devices, such as games, apps and websites, it is now essential that your business website be mobile-friendly, so that your customers and prospects can easily browse the websites through and get information about which type of device (phone, tablet, desktop, etc.)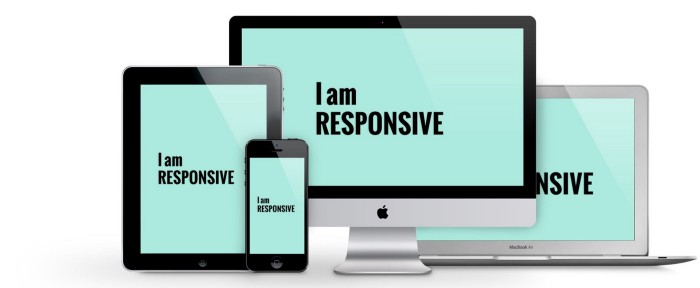 The mobile responsive website includes design elements.
Readable text without the need for zoom.
Enough space for tap target.
No horizontal scroll.
Why responsive design is important for business?
Increasing reach to customers and customers on small devices (tablets and smart phones).
A consistent experience that can lead to lead generation, sales and conversions.
Analytics, tracking and reporting can all be in one place.
Reduces time and cost on site content management.
Stay ahead of the competition.
Question : How Many eCommerce Sites Are there in 2021?
Answer : There are an estimated 12 million – 24 million eCommerce sites worldwide.
eCommerce is Basically Buying and Selling of Goods and Services Through Websites or Apps and the transfer of money and data to complete the sales. It's also known as electronic commerce or internet commerce.
As part of every eCommerce project of WSPL. We consult on a range of topics to ensure that our customers get the most out of their eCommerce sites and connected commercial channels.
All our eCommerce consultants are highly knowledgeable, experienced and expert on the field. They really understand what it is that ticks the best eCommerce sites and can help merchants shape the ideal eCommerce solution while meeting their current and future needs.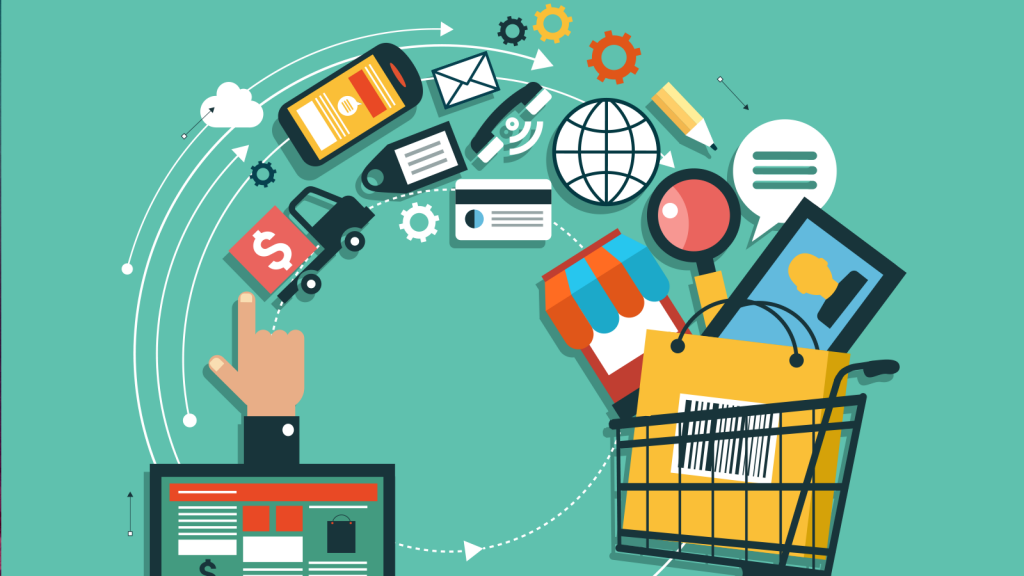 What is Type of eCommerce?
Business to Consumer (B2C)
Business to Business (B2B)
Direct to Consumer (D2C)
Consumer to Consumer (C2C)
Consumer to Business (C2B)
General eCommerce statistics.
93.5% of global Internet users have purchased products online.
The eCommerce industry is growing at a rate of 23% year over year, yet 46% of small businesses in the USA still do not have a website.
69% of B2B businesses say they hope to stop printing catalogs within 5 years.
Most people are familiar with popular content management systems such as WordPress, Drupal, Joomla etc. While these solutions may work for some applications, it is important to know that one size does not always fit all scenarios.
A custom CMS Development is a proprietary solution specifically designed for the company or use case. With a custom CMS, your business (or service firm built it) has control over the platform's functionality, interface, and updates.
The most important things to know about a custom CMS platform.
A custom CMS is not always proprietary.
A custom CMS may or may not be required depending on your needs.
A custom built solution can often be quick to develop properly.
A custom CMS is not recommended for a basic website.
For a basic website, WordPress is usually a great solution.
Typically enterprise-level customers run customized CMS platforms.
According to the Research, there are currently more than 75 million sites that use WordPress.
WordPress launched in 2003 as one of several tools to create a blog. The nature and architecture of the app allowed everyone to contribute to its improvement. It quickly pushed WP to its original intention for almost unlimited plugins and WordPress specialized hosting providers.
WordPress is a content management system (or CMS for short). CMS platforms cover a wide selection of software tools that have one thing in common. They aim to make site creation easy and accessible for everyone.
WordPress statistics.
WordPress has a 74.8% market share in the CMS market.
WordPress is the 16.7% power of the world's top websites.
500+ sites are created each day using WordPress, while only 60-80 per day are built on platforms.
WordPress Plugin Directory Features 55,000+Plugins.
WooCommerce empowers 22% of the top 1 million eCommerce sites in the world.
Frontend development is a practice that enables the creation of a seamless and business focused user experiences for a web application or website. It defines business success by improving web performance. An average user takes 0.05 seconds to form a B2B company opinion by looking at their website. Therefore, programming and layout, along with design and functionality, play an important role in the site.
Why is front end development important?
End users are demanding easy-to-use applications with modern, robust, intuitive features. By combining development, UI and analytics, organizations can create a seamless experience from the point of view of customer satisfaction.
Drive performance
Disappointed visitors looking for slow web page and application options. However, pages with faster loading speeds increase visitor engagement, retention and, further, sales.
Aligning business intent
The website should reflect the real purpose of the business. Design and graphics should not confuse customers. Instead, the market is welcome due to the user experience.
Optimize navigation
Intuitive navigation ensures that visitors get what they want from your site. It includes a structured, clean, well-planned site layout with impressive graphics.
Visitor retention
Well-designed interfaces trust and confidence in your brand and help achieve your communication goals for high traffic and conversions.

6. Parallax website development
The term "parallax" first came from the visual effects of a 2D side scrolling video game, which used various background image motions to create an illusion of depth during game play.
This was usually done to slow down the game's gait, to see it from afar compared to the foreground. This same concept applies to parallax site design in which the background of the website moves at a different pace as the rest of the page for an impressive visual effect that allows countless creative applications for online storytelling.
The phenomenon of parallax website design is growing in popularity on the Internet, bringing the user experience to a new interactive level of online viewing. With web designers and developers constantly looking for new ways to make their web visitors more engaging through engaging visuals and functionality, parallax website has taken hold as the new frontier of user experience.
UI design and UX design are two of the most often confused and conflated terms in web and app design and understandably so. They're usually placed together in a single term, UI/UX design, and viewed from the surface they seem to be describing the same thing.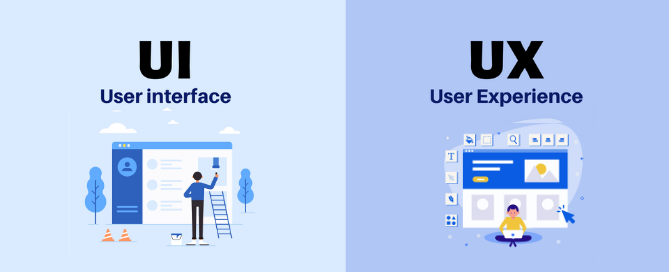 Our duty is to ensure end-user satisfaction by improving the spirit, ease of use and experience of the product we make. Our creative design team is proficient with best design practices and concepts to create excellent user experiences and interactions for our clients. Not only do we see how effective website design is, we also do user testing and optimize our code to improve performance under the hood.
8. Custom software development
Custom software development is the process of designing, creating, deploying, and maintaining software for a particular set of users, functions, or organizations. With enterprise-level development experience and an in-depth knowledge of product and solution development for a wide range of industries, our company provides reliable and robust software solutions that support the India.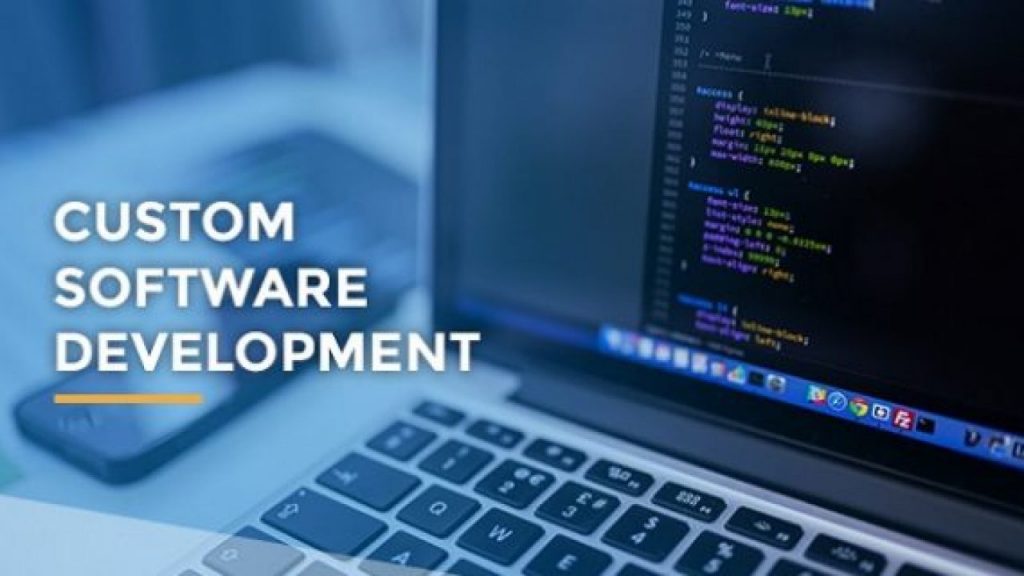 Our vision is to expand throughout the India market and provide state of the art IT solutions that help enterprises to adopt new technologies and simplify complex problems that may arise with technology development.
We Transform Ideas into Reality
Registered Office
Webtech Softwares Pvt. Ltd.
152/B, 1st Floor, Shakti Nagar Corner, Udaipur-313001 (Rajasthan) INDIA
anil_udr@yahoo.com, info@webtechsoftwares.com
Call Now: +91-98280-24253, +91-98291-24253