A single ad can limit the potential of your PPC campaign in Google Adwords , which begs the Question: How many ads should be implemented per ad group in Google Adwords? You have at 3 to 5 ads per ad group so that it can help the system optimize Results of Your Business.
Therefore, managing multiple ads is a good practice as it helps you understand which of your ads interacts better with your target audience.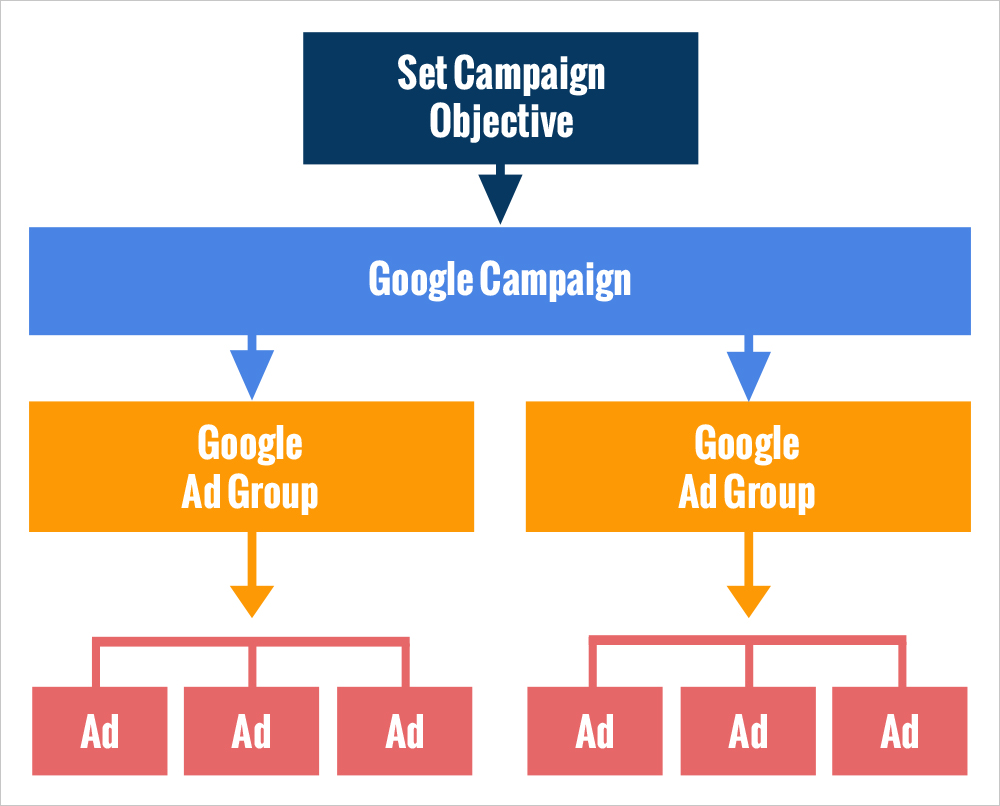 What Is Google AdWords?
Google Adwords is one of the largest online advertising platforms that helps businesses reach customers around the world and grow their business. Through this Goolge PPC network, advertisers pay Google to target users based on their keyword search, country and device type, and deliver their ads to users who are interested in their products or services.
The Google Adwords marketplace works like an auction where people bid for clicks. However, it is not necessary that the highest bid wins. In addition to money, Google also considers Quality Score to ensure that people clicking on ads have the best possible experience.
Paid ads thrive on data, and the more data you can get, the better. With a strategy built on collecting and analyzing data, you can test and monitor different ad types, and evaluate results to find out what works for your specific business, goals, and audience.
There are merits to a single keyword ad group but in general, it is recommended to have at least 3 ads per ad group. By including multiple ads, you can run A/B tests with small changes to see which performs better and which less. Pick the best performing ads and stop the rest and move on to new test ads.
Whenever you want intent lead from search ads you just need required Gmail account to create Google Adwords account, the paid search specialists at Webtech Softwares Pvt. Ltd. can you help with every aspect of your Google Ads (Google Adwords) campaign management.
You can learn more about the structure of the Search Network campaign.
Ad rotation is a customizable campaign setting in Google PPC Account that automatically rotates ads in your ad group to optimize your result on the Search Ads, Display Network Ads, Calls Ads. Through Artificial intelligence, Google Ads can understand the best performing ads and show them more often to get more results. Other Hand you can choose the ads you want to display more to your target audience and configure settings to determine how often each ad in an ad group is shown in comparison to each other.
There are other benefits that make multiple ad copies an approach to follow:
1. Actual Clicks: In order to get more actual clicks from your Google Ads, it is important to have ad copies that meet the user's expectations. When you create more than one ad in an ad group, it helps to present it to multiple audiences and determine which message works for you.
2. Test Ads Copies: You can never be sure which ad is working for you unless you test them against each other. Having multiple ads in an Google ad group, It helps to test them and collect enough data to see Which is best for your audience.
3. Use Different Ads Types: When creating a campaign in Google Ads, in addition to creating text ads, you can also create video ads, image ads, call-only ads, dynamic search ads, and more. To get more visibility and impact conversions. You can consider different variations for the ad type.
4. Prevent Ads from Recurring: Ad rotation is the feature where Google shows your ads on both the Search and Display Network. You can use this feature to specify how often you want your ad group's ads to appear. It also eliminates the possibility of showing similar ads to the target audience.
5. Block Under Performing Ads: The key to knowing which ads are performing well is to test them. Once you've collected data for both performing and non-performing ads, stop the non-performing ads, analyze the cause and replace them with a new set of ads, and adjust the performance. Measure. Track up.
6. Helps to better Match Search Terms: Google selects the ads that are most relevant to the user's search query. With multiple ad copies, you'll have different ad messages, increasing the chances of your ads matching search terms.
How Many Keywords per Ad Group?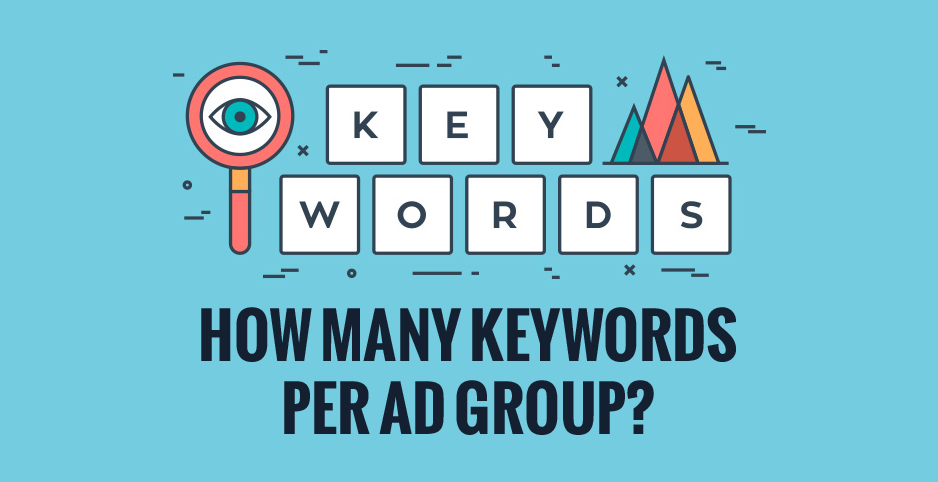 The general rule of thumb is less than 30, but there is no exact answer.
You'll hear 20-25 keyword suggestions, but those numbers aren't accurate for every business. While it's okay for you to have 20-25 keywords for each ad, you don't need to reach that amount for a successful campaign.
You also need to consider the quality of Targeted keywords. Quality will always exceed quantity. You're better off targeting 10 high-quality keywords in your ad than 50 low-quality keywords. Therefore, your "true" amount will fluctuate with each ad you run.
Don't want to target too many keywords
1. Your Daily Budget Isn't Enough : When you're running PPC ads, you usually set a daily budget for your ads so that you don't eat up your overall budget in one go. Daily limits ensure that you spread your budget over a few days, weeks or months so that you can reach more people over time.
2. Your Campaigns will Stop Running when You've Maxed out Your Daily Budget: When you launch a Google ads and set a daily budget, your ad stops running after that budget is exhausted. Your campaigns are closed until the next day when you have a new daily budget. You didn't increase brand exposure, drive traffic to your site, or earn conversions.
3. You may not be able to Identify under Performing Keywords: If you have dozens of words for each ad campaign, it will be challenging to determine which keywords are performing poorly.
Back to our example where you have a budget of $40 and 50 keywords. If you have some keywords that never meet the budget, does that mean they are not valuable to your business?
No, not necessary. It simply means that there is no room for those keywords to really perform well to see if they are valuable to your business.
4. It Takes Work to Manage a lot of Keywords: When you have more keywords, you have more work to do for your business. It takes a lot of effort to manage 50 keywords for a campaign — now imagine you're running five PPC campaigns!
Imagine you are trying to monitor and optimize 250 keywords for your PPC campaigns. It is an overwhelming task to analyze these keywords to make sure they are all working to help your business drive valuable traffic and leads.
My key takeaway from the rise of local based searches is that granularity is key to a successful paid search account
Registered Office
Webtech Softwares Pvt. Ltd.
152/B, 1st Floor, Shakti Nagar Corner, Udaipur-313001 (Rajasthan) INDIA
anil_udr@yahoo.com, info@webtechsoftwares.com
Call Now: +91-98280-24253, +91-98291-24253