Grow Your Instagram Presence Through our Smart Strategy
How many people are active Daily and Monthly on Instagram?
500 million daily active users and 1.074 billion monthly active users on Instagram in Worldwide!
Since its launch in October 2010, Instagram has seen a meteoric rise to 1 billion active users, making it one of the top 6 social networks worldwide. People visit Instagram's free app to connect, discover, and get inspired. These emotional relationships make brands the ultimate platform to engage with their audience, as well as take advantage of influential marketing opportunities.
Webtech Softwares Pvt. Ltd. is an affordable Instagram Marketing Company in Udaipur. Social Media Marketing is part of digital marketing services. Instagram marketing is the best way to build your audience and gain brand value from them. You just keep in touch with us about how we are promoting your business online.
Fantastically Ways to Promote Your Instagram Account for Your Business
With millions of daily active users, Instagram is one of the best free Mobile App to reach or Promote your Products or Services. But you can't just go to a posting random images and expect a result. You have to post daily basis to reach your customers with time scheduling. The more familiar users of your brand are on this platform, the more you can trust and the more effective the rest of your marketing efforts will be.
Before you start promoting your business on the Instagram platform, ask yourself why Instagram is the best mobile app for that?
Exposure : It is second most downloaded free app in the Apple app store.
Reach: Instagram has seen a meteoric rise to 1 billion active users, making it one of the top 6 social networks worldwide.
Connect with your audience : Instagram is the most gender neutral of the social media platforms, at 50.9% female to 49.1% male, which means that your promotions business products or services are useful for connecting to both segments of your target audience.
Instagram Stories : Surpassed rival Snap Chat's 150 million Daily Active Users (DAU's) in 8 months, now reaching 500 million people a day.


People spend an average of 28 minutes a day on Instagram Users under the age of 25 spent 32 minutes and 24 minutes for those over 25.
Let's Start!!!
1. Instagram business account
Before you start attracting more people to your Instagram account, make sure your Instagram account is a business profile. Don't worry. If you don't have business account just creates personal Instagram Account and for your business, switching to a business account is actually very easy. At the bottom right of your home screen select the person icon, then the wheel in the screen's top right corner. This will take you to the "Options" screen where you can select "Switch to Business Profile."
2. Complete your profile
Incomplete Profile you cannot promote your business successfully. To Complete Your business profile includes useful details about your business, upload high-quality profile picture, and make sure your Instagram bio is written in the voice of your brand. Also, include a link to your website or a designated landing page in your bio.
3. Visibility
Without visibility on Instagram platform you cannot survive business presence. So just run a double-check to make sure your profile is public. Otherwise, only those who are already following you can see your posts. We can help for Increasing your visibility on Instagram we are specialist in Instagram Marketing Company in Udaipur.
4. Cross platform your Instagram account
Cross-promote using Instagram and other social media platforms. More social exposure on your Instagram posts means that they will get more interactions and your page will get more followers. Improve your image. Chances are, your Instagram photos are some of your most beautiful photo assets.
Share with your Website : Customers expect social media icons to be on a business's website, typically at the bottom in the footer through Instagram icon user will easy visit your instagram account and may follow you.

Other social network : If you have a large follow-up or high engagement rate on other social media platforms such as Facebook, Twitter or LinkedIn, use these platforms as a cross promotion tool for your Instagram account.
5. Use relationship building to promote your Instagram account for business.
The strategy below is a win win as they help promote your Instagram account but build a sense of community around your brand and give a voice to your followers. Family Member can help you as Influencer Outreach and promote your business.
6. Follow and engage with Instagram influencers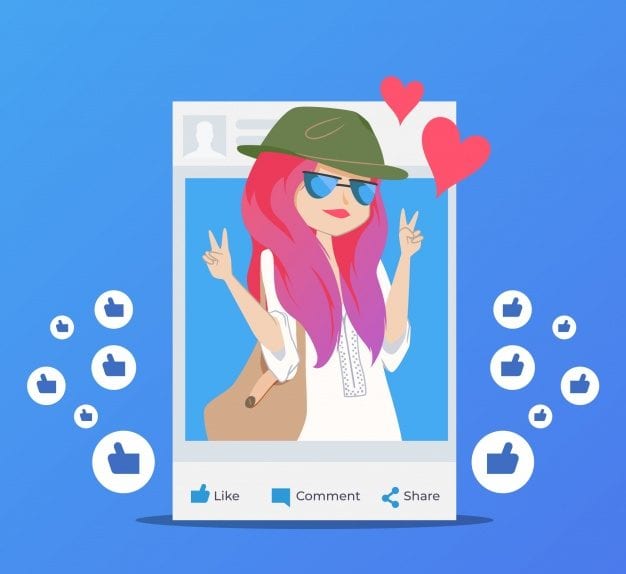 Influencers are Instagram users who have an established credibility and audience who can persuade others by virtue of their trustworthiness and authenticity. Your brand's influencers are users that employ your brand hashtag who have the largest number of followers.
7. Publish useful content
If you post low quality images on your Instagram account, you can never win over your customers. So if you want to improve your business on Instagram, you have post high quality images.
8. Post at the right time
Publishing content on Instagram which is good but you have to do it in a very smart way, when you need to know that your audience is online then publish the post.
9. Always use hastags
Adding hashtags to your story means giving your content an extra chance to be discovered by new audiences. When people search for the hashtag on Instagram, if it is popular enough, they will be able to see a collection of tagged stories on the search page.
10. Make use of Instagram live
Going Live on Instagram is best way to engage with your existing audience and new audience. Be sure to let your followers know ahead of time that you'll be running a live session.
We are the brand builders for better Results
Registered Office
Webtech Softwares Pvt. Ltd.
152/B, 1st Floor, Shakti Nagar Corner, Udaipur-313001 (Rajasthan) INDIA
anil_udr@yahoo.com, info@webtechsoftwares.com
Call Now: +91-98280-24253, +91-98291-24253