Using Google AdSense account to monetize your website with display ads is one of the most effective monetization methods in the World. However, although it is a relatively simple concept, you need to understand some nuances in order to be successful.
What is Google Adsense and How Does It Work?
AdSense is an advertising network that connects publishers and advertisers. Publishers link their websites to ad networks, allowing advertisers to bid to display their ads on those websites. If a website visitor clicks on or views an ad, the publisher is paid a specific portion of the advertiser's bid for the ad. Google charges the difference as a fee.
You need a solid Google AdSense marketing plan. But how do you choose the best Google AdSense marketing agency? On this page, we'll look at the qualities & how Webtech Softwares Pvt. Ltd. Google Tools Services can grow your business. Scroll down to learn what it's like to work with an award-winning PPC agency, and get a free quote!
There are many ways to monetize your website traffic, and most of them relate to advertising third-party products or services to your website visitors. There are many way to advertising programs that can help you earn money but the most popular one is Google AdSense account in the World.
This Google Company advertising program was launched by Google in 2003 and is currently the most popular and high Revenue Generation advertising program on the Internet.
This provides a good opportunity for webmasters and site owners to monetize their traffic – every year, Google pays more than $10 billion to its publishers. If you have asked yourself, 'What is AdSense, and how can I make money from AdSense?' The following blog will give you some Important Points.
Google Adsense is a marketing strategy that allows the advertiser to earn for each click that a site visitor makes on the advertising link of that particular web site. This tool helps advertisers to display their ads to a wider customer base. This is because, each site has advertisements associated with its content, and therefore, only those Internet users who access that site can see specific advertisements.
Benefits of Google AdSense: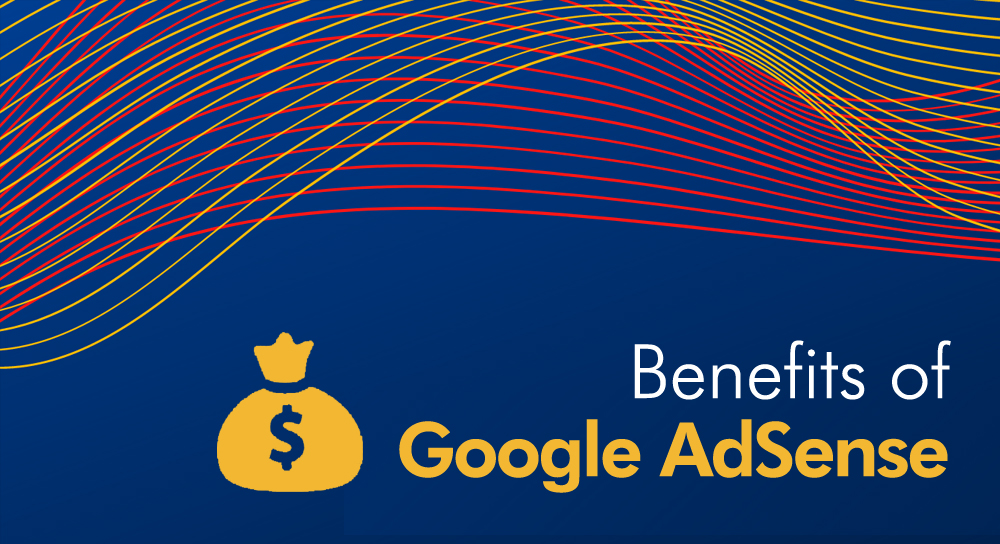 1. Simple and Quick:
Google Adsense provides a simple and quick way of earning for people looking for residual income. A person with access to the Internet must create an account in Adsense through Google. The process hardly takes a few minutes to complete and is free.
2. Advertisement:
Google AdSense provides an affordable technology for advertising products, where ads can reach millions of people using the Internet.It also enables to divert the traffic flow of the customers towards that particular site to increase the revenue. One can easily access other sites to increase the personal knowledge of online advertising
3. Payout System:
Google AdSense offers a higher percentage of payment to the publisher than any other web site. It follows an easy and reliable payment system. There are no checks or money orders in this process, and the method of payment is ETF (Electronic Funds Transfer) to the host's bank account. This requires a site owner to have a legal postal address and URL that is acceptable to Adsense.
4. Huge Network of Advertisers:
Google has a vast network of advertisers who are willing to invest in a site that best suits their product and service types. Thus, site owners who are looking for ads matching the content and purpose of their site can easily reach the desired ads through Adsense. For more information login to www.googleincomemachine.com thus, a large network of advertisers proves beneficial to both the advertisers and the site owners.
Types of AdSense Ads
Text: Text ads use words, either as an ad unit (an offer) or a link unit (a list of offers), and come in a variety of sizes. You can modify the color of the text, and link.
Images: Image ads are graphic ads. They come in various sizes. You can choose an ad feed option that mixes both text and image ads.
Rich Media: These Different type of ad that can include Text , Video HTML.
Video
Animated Image
AdSense for Search: This allows you to have a Google search box on your website or blog. Whenever a user enters a search results page opens with AdSense ads of Google Company details.
You can modify the colour scheme of the SERP to suit your niche website.
How to Create an AdSense Account
First Step – Create Google AdSense Account
The first step is to visit the Google AdSense website and create an account. Your AdSense account is linked to a Google account like the one you use to login to Gmail, YouTube, etc.
Second Step – Add AdSense ads to your site
Before being accepted into the program, Google needs to check whether your website complies with AdSense guidelines. To go through this step, you need to add Adsense code to your site so that Google crawlers can access the content of your website.
Third Step – Set up your payment information in Google AdSense Account
The next and final process in the application process is to add your payment information so that you receive payment and once you reach the $100 minimum, the month ends.
Please note that before receiving any money from AdSense, Google will verify your mailing address by sending you an envelope with a confirmation code, so make sure the details you provide for your postal address are correct.
How Much Can You Earn with AdSense?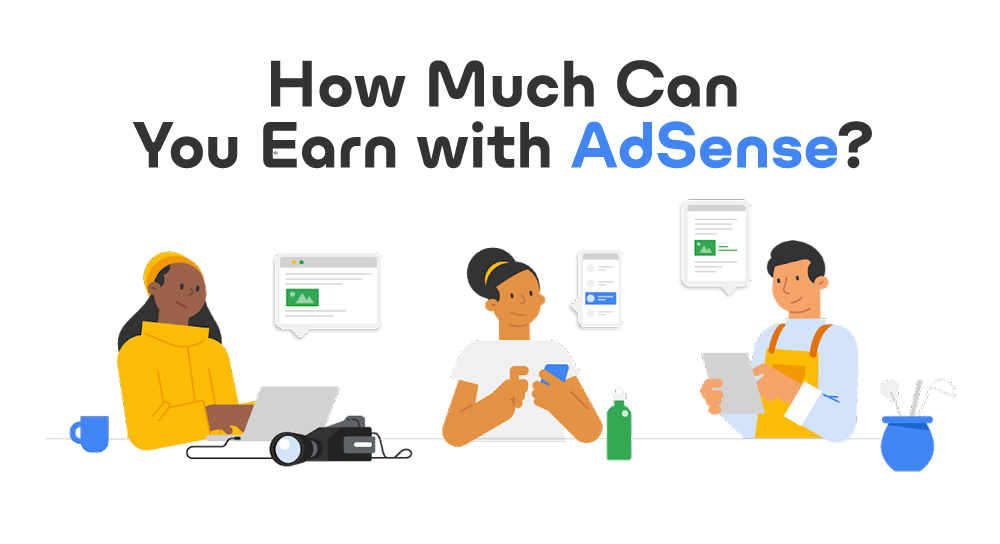 Google charges advertisers per ad click. Publishers get 68% of the click amount (or 51% in the case of Adsense for Search).
The commission you get depends on the CPC. The commission per click can range from $0.20 to $15 easy .Most niches bring publishers under $3 per click. However, there are some niches that can be more and high profitable for your niche websites.
You need to ask yourself " How much do you want" before you start your online business.
Registered Office
Webtech Softwares Pvt. Ltd.
152/B, 1st Floor, Shakti Nagar Corner, Udaipur-313001 (Rajasthan) INDIA
anil_udr@yahoo.com, info@webtechsoftwares.com
Call Now: +91-98280-24253, +91-98291-24253