Social Media Marketing Strategy to Improve Your Business
Social media marketing is the process of using social media platforms to connect with your audience to build your brand, increase sales and drive website traffic. SMM is form of Internet Marketing that include creating post or sharing post on social media networks in order to achieve your target.
There are large numbers of social media channel available on web. But only 4 social media channel have popular and most engaging Media Network such as Facebook, Instagram, Twitter, YouTube.
Customized social media marketing strategy that connects the right users for your business
3.4 billion Users are active on social media platform, out of 7.6 billion peoples. So it's very easy to assume that your target audience. All famous social media channel providing the analytical data to analysis for your target Audience.
Webtech Softwares Pvt. Ltd. is a Leading in Social Media Marketing Company in Udaipur, Rajasthan. We are providing all types of digital marketing services and website designing and development. A social connection is a social media agency with a difference. Our primary focus is helping capitalize your business on sales conversions, using social media marketing strategies to drive customers ready to buy your products or services.
Udaipur city has a lot of digital marketing agencies. In future Udaipur city is leading IT company in Rajasthan. We are specialized in creating and executive, digital marketing strategy, online Marketing, Search Engine, App development according to SEO.
We work across a wide range of channels & platforms to deliver multi-channel digital marketing solutions that get award-winning results.
You also need to maintain a presence and engage with present & future customers. Whether it's positive or negative feedback, having a visible and authentic presence is a huge asset in today's world.
What are Core Pillars of Social Media Marketing?
The Five Main Core Pillars of Social Media Marketing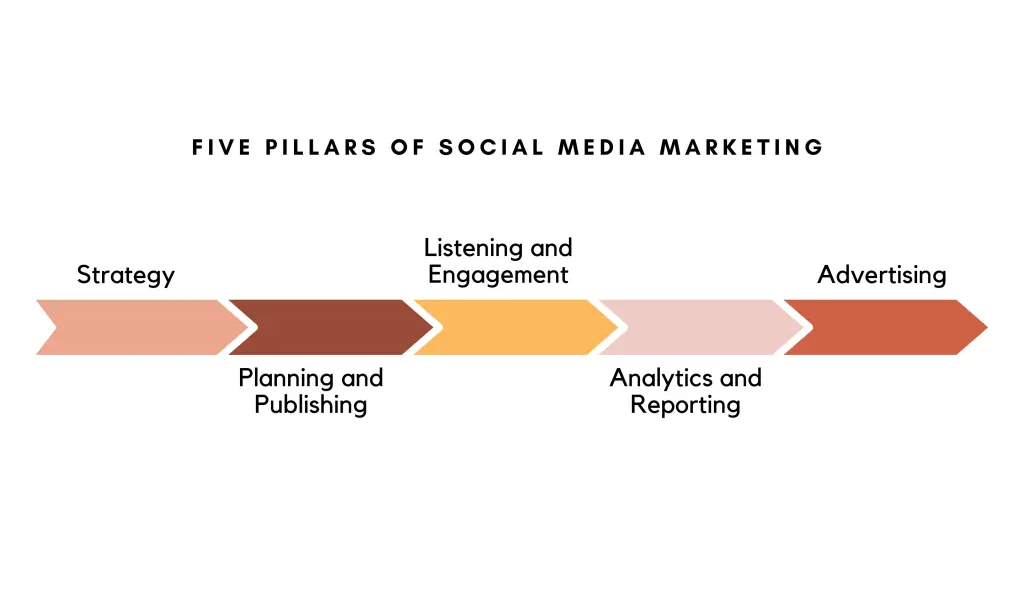 Before you publishing any post on Social Media Channel, follow main 5 core pillars of SMM.
1. Strategy
Asking you some question yourself before do any think on Social Media Channel.
What is your Objective? You need to fix your objective or Goal. How can SMM helps you in online Business how can achieve your goal from SMM process. Some Business use social media for increasing their brand awareness, others use it for driving website traffic and sales.
Which social media platforms best for your Business? Most of Peoples are spending more time in Facebook, Instagram, YouTube, Twitter. As per budget and target platform you can select your Social media channel.
What type of content do you want to share? If your business is based on images such as a clothing business, you can share image content.
2. Planning and Publishing
Around 3.4 billion users are using social media networks to search for anything at every moment. You need to plan to publish your content on targeted social media channels others digital marketing companies in Udaipur they doing simple planning and publishing posts.
But we are publishing using digital marketing strategy to posting simple Blog post, images to Social media on social media platform. It's just like how you would share on your personal Facebook profile but you have to plan while publishing your content on social media channels.
There are many scheduling available in Market to publish the content as per planning like hootsuite.
3. Listening and Engagement
When you are publishing your content according to your strategy, as your business and social media move forward, conversations about your brand will also increase. People will comment on your social media posts, tag you in their social media posts, or message you directly. You can check manually notification your targeted social media channels but its time consuming process you need tool for analyzing your notification social media listening and engagement tool.
4. Analytics
Whether you are publishing content or engaging on social media, you will want to know how social media marketing performs. How many people reached your page last month? How many posts liked? The data needed to analyze all those things through social media channels.
The Social media channel provides the basic level information. To get more or in depth information you will required another tool for that. you can use such as Buffer Analyze.
5. Advertising
Last pillar of social media marketing and important factor in SMM. When you have more funds to grow your social media marketing, an area that you can consider is advertising. social media channel allow you to run ads and grow your audience, increase brand awareness, increase Leads.
What are The 4 Top Social Media Sites You Need to Care About in 2021?
1. Facebook
Facebook continues to be the reigning champ of social media sites, as the #1 spot where friends connect and share online. Whether you're a big corporation or a small local biz, Facebook is a powerful marketing tool.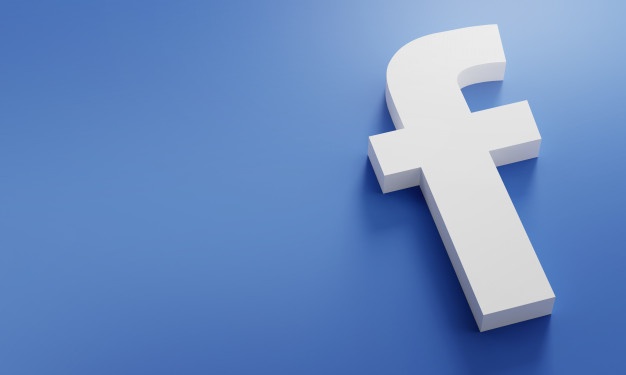 Active users are those who have logged into Facebook during the last 30 days. During the last reported quarter, the company said that 3.14 billion peoples were using at least one of the company's main products (Facebook, WhatsApp, Instagram or Messenger) each month.
2. Instagram
Instagram is a visual platform with the help of which you can build a more personal relationship with users. now Instagram is part of Facebook Company. You can share pictures and short video of your Products or team and happy customers to engage your audience.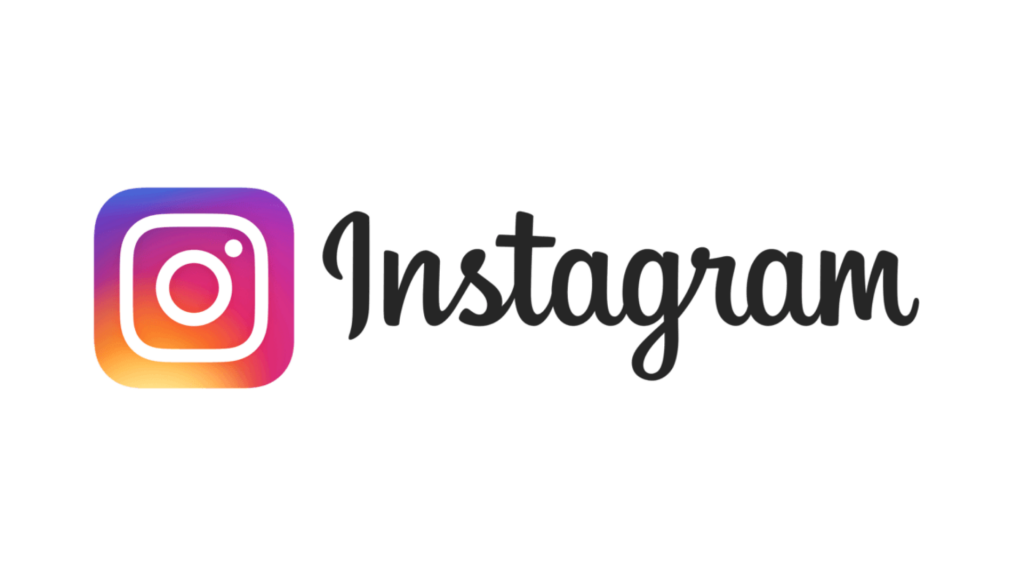 A visual feed reflects the uniqueness of your brand and can differentiate your business. You can integrate your instagram account with facebook and publish the content on both sides through Facebook Business Suit Tool.
YouTube
YouTube is a Google product. By continuously using YouTube for your business, you increase your chances of appearing in search results and improving your own ranking. As a business, you should aim to increase your online presence as much as possible.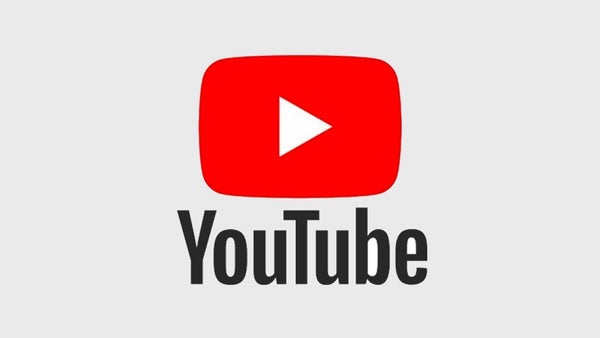 YouTube viewers watch over a billion hours of video on their platform every day and are responsible for creating billions and millions of views YouTube, 2021.
Twitter
Ultimately, Twitter is a social media network with unique capabilities that, unlike other social media platforms, Twitter allow both consumers and brands to Grow up, build relationships with users and optimize engagement. Get more content like this, and great marketing education completely free.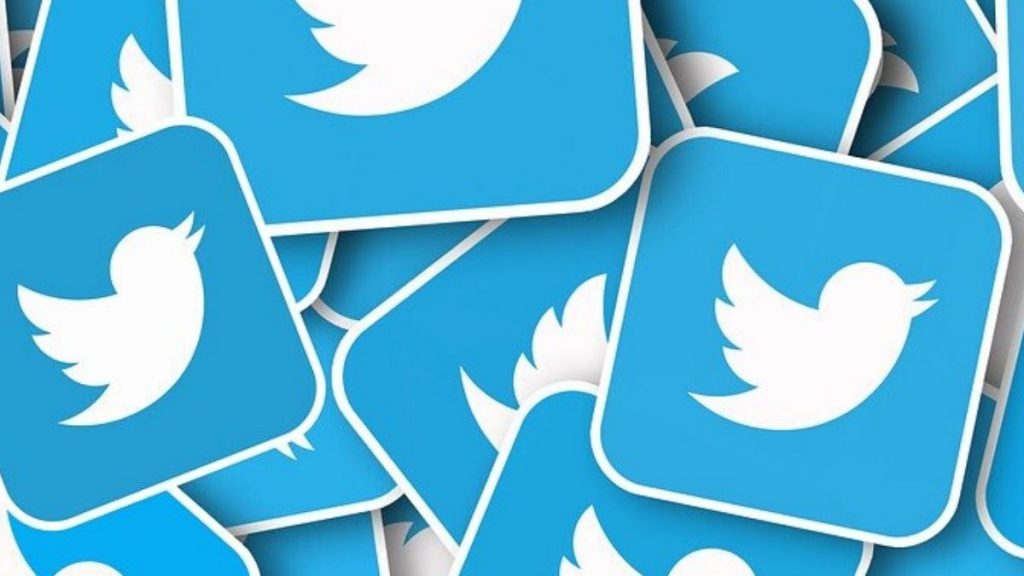 Get in Touch with The Best Social Media Marketing in Udaipur.
Registered Office
Webtech Softwares Pvt. Ltd.
152/B, 1st Floor, Shakti Nagar Corner, Udaipur-313001 (Rajasthan) INDIA
anil_udr@yahoo.com, info@webtechsoftwares.com
Call Now: +91-98280-24253, +91-98291-24253