Are you interested to boost your business? If so, you need to learn about digital marketing. It involves the use of computers, mobile devices, social media, and other digital technologies to market your product or service.
With the advent of the digital age, you can advertise in unchartered territories where more people will look for information about what you do, so you can reach a wider audience effectively.
Digital marketing can grow your business dramatically, but most business owners are unaware of this. To do this, you will need to understand how our digital marketing agency can boost your business. In that situation, you need to see how Webtech Softwares Pvt. Ltd. can work with you to increase your business digitally. The best business doesn't feels like actual business until you surf your business online.
Making your business grow is our priority.
It is imperative to find the right digital marketing agency in udaipur. Additionally, you should develop your business idea and marketing strategy so that you can attract potential customers and convert them into paying clients. Your business values, value proposition, and key demographics will all be encompassed by choosing the right digital marketing agency for you. So, here we are, the best digital agency in udaipur that will enhance your business. So, learn Below are 15 marketing strategies that help to boost your business.
Evaluate the 15 ways: A Digital Marketing Agency can help grow your business.
1. Search engine optimization
Are you aware of SEO? Or How it works? If not, Don't panic. We are here to help you. So, SEO is search engine optimization. It optimizes the content you share on your website, blog, or YouTube channel to help search engines send your content to the top of search results. With SEO, you grow organic traffic to your website and rank higher on search engines via the procedure of Search Engine Algorithm.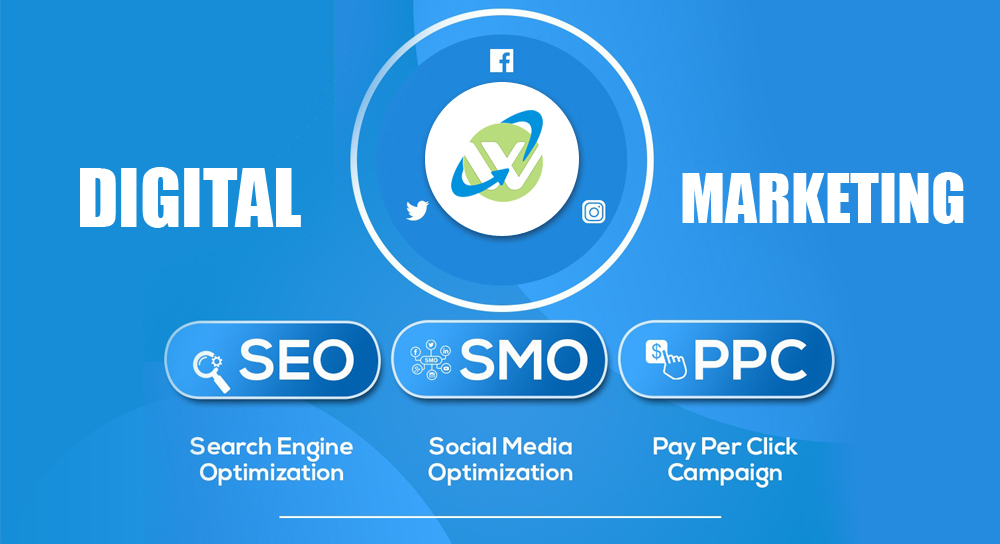 So, get your service done by Webtech Softwares Pvt. Ltd. and be one of the best booming businesses. So, learn different ways of SEO.
SEO is composed of three types: on-page, off-page, and off-page.
On-page SEO: On-page SEO deals with keywords, long-tail keywords, titles, metatags, SEO-friendly URLs, and title modifiers, among other elements.
Off-Page SEO: Getting backlinks for your blog is one of the most effective ways to improve your search engine ranking via off-page SEO. Guest blogging is an effective way to gain backlinks for your blog.
Technical SEO: Websites are presented to a user by search engines based on ease of use. On the other hand, technical SEO focuses on improving the technical aspects of your website. Hence, making your website crawlable, fast, and secure will be beneficial as part of your marketing strategy.
2. Social media marketing strategies
The main goal is to generate leads to grow to develop your fan base and increase sales as a business. Social media is essential to your digital marketing strategy. However, You can share information, promote products, and connect with others.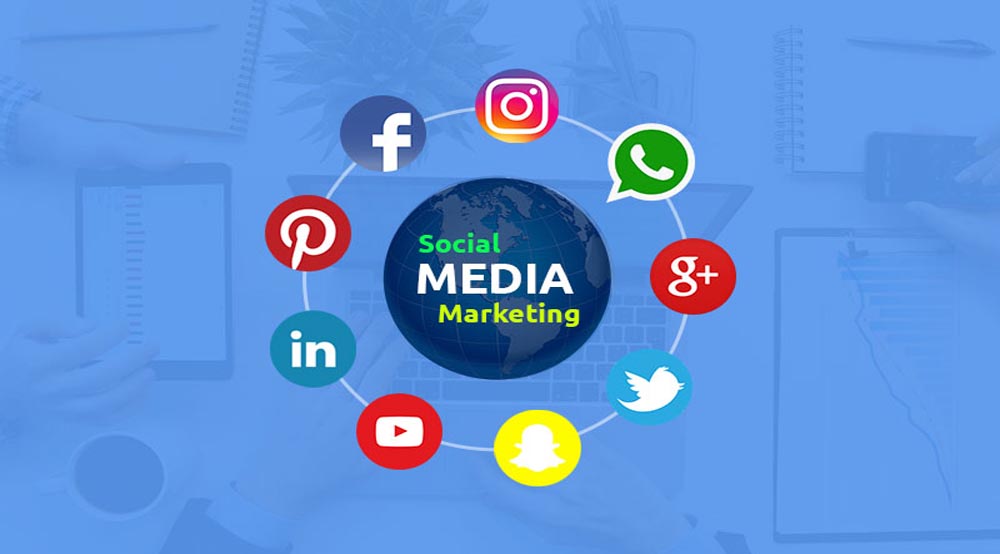 Are the social media profiles you have set up for your business assisting potential customers in finding your products or services? Are these social media profiles generating leads for your business? Don't worry. Our digital agency company is the best in the country for enhancing your business. Why? We use persuasive social media ads, sophisticated user targeting, and improved organic social accounts to ensure your market growth.
Contact our experts today for your free, comprehensive social media audit and to schedule a free consultation. If you want to stay relevant in the digital age, you must have to become social media marketing company.
Though These are some of the popular platforms:
Twitter, Pinterest, LinkedIn, Snapchat, Reddit. The media you choose to include in your social media marketing strategies should depend on your target audience. For example, if you are marketing with photography, your social media strategies should include Instagram ads, Facebook ads, and Pinterest ads. If you are selling through a blog, you should consider Twitter, LinkedIn, and Reddit. Moroever, we have a different platform boosting classification such as Facebook marketing Company in udaipur.
3. Search engine marketing
With 35% of product searches occurring on Google, optimizing rankings is extremely important to rank on page one. Several strategies are available to leverage organic traffic, including search engine optimization (SEO) and search engine marketing (SEM). Therefore, make sure you use the right SEM tools before investing in a Google Adwords campaign. Some of the best SEM tools include SEMRush, Google Trends, and Google Adwords Keyword Planner.
4. Paid Ads for Service Providers
Our services can help you reach more clients with pay-per-click and other forms of digital marketing. So if you're a local business and want more information with a great ROI, please get in touch with us.
Whether you're a local painters company, plumber, electrician, HVAC company, or a doctor or lawyer, Webtech Softwares Pvt. Ltd. operates with more than 20 years of experience. We know the challenges they face, and we do what it takes to make them succeed!
5. Paid Ads for eCommerce
Your online store is excellent, but you don't have enough customers? Our PPC campaigns have helped hundreds of businesses in the past, and we can help you too!
We not only get your products seen on search results pages, but we make sure they stand out from the crowd, we conduct keyword research, click trend analysis, eye-catching images, and A/B testing.
Let our professionals handle your PPC campaign so you can start making sales right now. Our Google Partners has earned a good reputation as Premier Google Partners and will help you streamline your PPC campaign to make some sales.
6. Google My Business
The best way to enhance Your digital marketing is by including Google My Business. First, though, it allows you to manage your profile on all Google's platforms. Second, Google My Business allows users to search for businesses through Google Search and Maps. In addition, a Google Business Listing enables your company to post important information to Google about your business, including your physical location, contact information, and operating hours.
The platform allows you to share content such as photos and videos as well as analyze audience insights. So you can see where people find your business online and how they found you. You can also include attributes such as your company name, URL, Wi-Fi access, etc.
7. Blogging
The other factor in increasing business growth is Blogging. Blogs are a part of other digital marketing tactics Since they provide content that drives traffic back to your website. Content creation is a crucial component of marketing to your clients and leads. Increasing the traffic to your website by creating backlinks to your blog is a great way to increase visibility. Webtech Softwares Pvt. Ltd. hire professional writers who can make catchy content for your website. It enhances your business. So, feel free to contact us and grow your online presence.
8. Email marketing
You can't beat email marketing. It's a great way to keep in touch with customers. Joining your mailing list means that you can inform them about all the latest offers and campaigns. Furthermore, you can offer discount coupons to make the offer more appealing.
Webtech Softwares Pvt. Ltd. will increase your revenue through email marketing. There are several kinds of emails you can use. Some of them are as follows:
An email newsletter serves as a way to remind your customers of your products or services. It keeps them informed. So, a newsletter is a very beneficial tool for a business owner.
Emails for educating the customers
The vast majority of recipients enjoy educational emails. Educating your subscribers can solve problems, answer questions, and fill in gaps. In addition, you can send educational emails when there is a new blog, content, or other educational information.
Small businesses can benefit from promotional emails. Promotional emails are a great way to encourage your customers to buy your new products.
So, among others, email marketing is also one of the best ways to boost the growth of a business.
9. Video marketing
With video, you can quickly share content with your audience. It demonstrates how your product can benefit their company. According to Aberdeen Group research, companies that use video for their marketing strategy experience annual growth of 49%. Your business should also take advantage of video emergence as a cornerstone of content marketing strategy.
10. Sales productivity tools
The application of marketing productivity tools helps reduce downtime and increase efficiency. Each tool serves a different purpose, from enabling video conferencing, webinars, lead generation to email outreach, CRM, and lead generation. We use the best sales forecasting software to help you redirect future resources to generate more revenue. Our company uses SEPs to help your sales team deliver high-quality interactions and consequently market your band.
11. Podcasts
In addition to providing insight into marketing strategies, podcasts offer an opportunity for your business to roll out information about its products. The content you or a business representative include in your podcast effectively explains the services you provide. You can market your business to other people's audiences and set yourself up as an authority in the industry by contributing to podcasts.
12. Hosting webinars
Fifty-eight percent of marketers use webinars, and 35 percent predict that webinars will gain in importance. Why? Webinars are an excellent way for businesses to share their knowledge and generate leads. Since webinars are educational and enable your viewers to see what your products can do, you can use them to convert leads into customers. In addition, you can assist your tips by recording your webinar broadcasts so they can watch them later.
13. Event marketing
You should use this strategy if you want to communicate directly with qualified leads and clients. In addition, with the average CMO spending 24% of their marketing budget on events, you should also consider it.
14. Partner with a marketing agency
Small startups have a tough time managing a comprehensive marketing plan, so outsourcing is a good idea. By outsourcing your marketing, you get the complete expertise of marketing professionals at a lower cost. More than 63% of B2B marketers work with marketing agencies to achieve their marketing goals. They can also offer you an ideal marketing strategy example and help you visualize your future.
15. White label partner
Despite specializing in direct client service, Webtech Softwares Pvt. Ltd. provides top-notch white label digital marketing services for other agencies. So if you're struggling to provide your client's digital marketing needs or looking for ways to improve your offering, we can help.
We offer complete digital solutions to help you meet your clients' needs. With our award-winning partner, we improve client service. We provide industry-best end-to-end solutions.
White label partners typically want SEO and PPC marketing support for their clients' websites. However, we provide a full range of digital marketing services directly and through white label resellers.
Conclusion:
We've listed 15 practical tips to help your digital marketing agency grow. So, to get steady growth in any business, you need the best Digital marketing agency in udaipur. Keep in mind that evolution doesn't happen overnight. Taking the time to get to know your target audience better is the first step in every marketing strategy. So keep at it, and you'll be able to accomplish your goals.
Let our professional experts help you to enhance your business. So please do not waste your time and contact us today and get the best service only from Webtech Softwares Pvt. Ltd. which is based in udaipur.
Lift your business to new heights with our digital marketing services
Registered Office
Webtech Softwares Pvt. Ltd.
152/B, 1st Floor, Shakti Nagar Corner, Udaipur-313001 (Rajasthan) INDIA
anil_udr@yahoo.com, info@webtechsoftwares.com
Call Now: +91-98280-24253, +91-98291-24253