What is backlink?
links from one page of one website to another. If someone links to your site, you get a link from them. It's called as Backlink. Highest ranking factor. So getting more organic traffic. gaining backlinks to your website is a great way.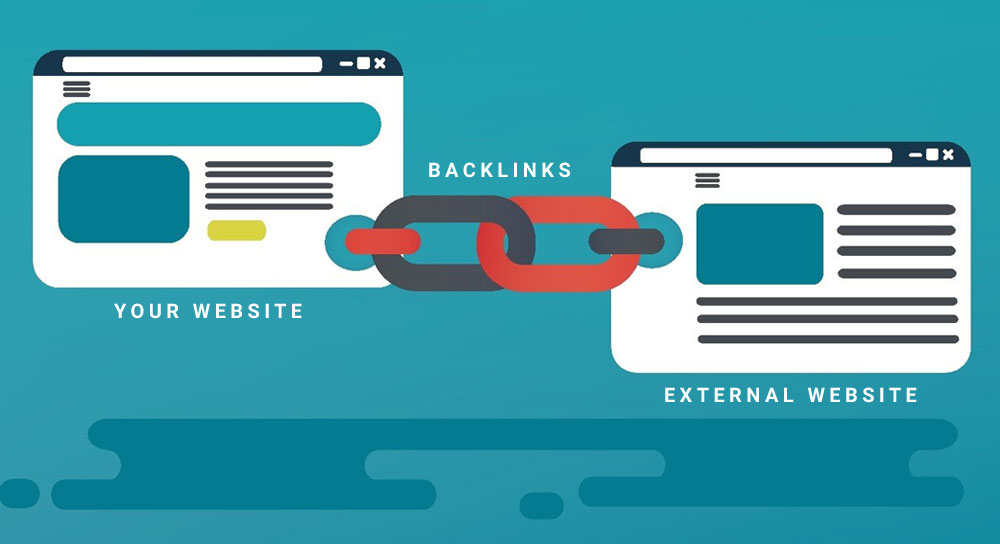 Because that traffic is directly related to your website's backlinks, the more quality & authoritative websites link to you, the better rankings and traffic you'll get. Got backlinks to your website is a way to overall gaining SEO results.
And of course you want to keep watching on your Google ranking as per schedules. When crawling the web, Google specifically looks for your website's backlinks, to understand how your pages relate to each other and in what ways. There are certainly many ranking factors in off page seo.
Why backlinks are important in SEO?
Backlinks are important to SEO because they signal to Google that another resource finds your content valuable enough to link to their content. As a website earns additional more backlinks, search engines that the website contains valuable content worth ranking well on the SERPs.
Webtech Softwares Pvt. Ltd. is a leading digital marketing company, provides SEO services to businesses at affordable price. We are a professional search engine optimization company physically located in Udaipur, India. We work with some of the best consultants in the industry who are also engaged in providing SEO trainings and sessions. With SEO plans to suit all budgets, we do website optimization to guarantee top rankings in organic results.
What are the Benefits of Gaining Backlinks?
1. Improve organic ranking. Backlinks help in better search engine ranking and get more traffics.
2. Fast indexing. Different Search engine web spider or bots search for new webpages by following backlinks from existing webpages.
3. Referral traffic. One of the major benefits of backlinks is that they help you in getting referral traffic.
How to Create or Gaining Backlinks to Your Website? Read and Apply Step by Step
1. Write Awesome Guest Blog or Articles
If you want people to engage with your website, you have to give them a reason. and the best reason is a Nice and attractive article. If your content is helpful and enjoyable, people will be happy to join in.
Guest blogging is the most effective way to reach new users. By publishing articles or blogs on other popular third party websites, you will expose your content to new readers and get more exposure. Sometimes, it is not just about backlinks but about increasing your online reputation or your social media followers.
In case you have doubts about guest Blog post , consider that even Google accepts guest contributors on its Google Analytics blog.
2. Broken-Link Building
I love the broken link building method because it works perfectly for building one-way backlinks. This technique includes contacting a webmaster to report broken links on his website.
Broken link building is a Practice that involves finding resources in your niche that are no longer live links, recreating the unique and attentive useful content, and reaching out to webmasters who link to that contents, replacing the broken links from may be your competitors with your newly created links. Change from replacement is included. Says to replace with a link to the resource.
3. Earning & Giving Backlinks
Backlinks are an essential part of off-site optimization. The process of acquiring these links is known as link earning.
Some backlinks are intrinsically more valuable than others backlinks. Whether or not a link is followed is certainly relevant, but at a completely unknown link value. There is no discount. Gives. Even just being mentioned on high-quality websites can boost your websites or brands .
Just as some backlinks you earn are more valuable than others backlinks, the links you build to other sites they would be very high quality. When you link to an external site, the options associated with the page you choose (its page authority, content, search engine access, and more) use the anchors you use, no matter what use the site. Types of anchors are used. Link to link.
Choose to follow or close and any other Meta tags associated with the linking page can greatly affect the value you offer.
4. Backlinks through Infographics
Infographics are one of the most popular ways to drive traffic to your website and get valuable as backlinks. They are also great because they are easy to understand and share your infographics .
Everyone loves visual data, right? Hence the demand for infographics has increased tremendously. Consider that influential on instagram or publications publish many infographics images from all over the Internet and gaining popularity.
5. Spy on Your Competitors
Keeping up to date with your main competitors' online marketing strategies is imperative if you're serious about getting more organic traffic. You have to spy on your competitors on websites, social media presence and look for their link or earning their content marketing strategy.
These methods will help you replicate their backlinks and better understand what methods they are using to promote their website usually. If they are getting links through guest blogging, then try to be a guest writer on the same websites.
If most of their links come from blog reviews, contact those bloggers and offer them a test run to test out your tool. Eventually, they might write a review about your products and services.
6. Build Internal Links
Internal links are an important factor in running a successful blog. They're passing link juice, and you can use your anchor text. With a good internal linking structure, you can help users navigate your website with ease and enhance the overall user experience.
There are tools that can automatically create internal links on your blog, especially if you're running WordPress, but you'll have to do it manually.
7. Write Testimonials
An easy way to earn quality backlinks is by writing testimonials for the websites you are using. You have to spend times only couples of minutes, and you can earn a link from the homepage of their website. As long as you are a customer of that product, there is a high chance that you may get a link in exchange for the testimonials.
8. Contact Journalists & Important Bloggers
Contact journalists and important bloggers are to get Backlinks to your website, from external website. you need to spread the lots of words about your business Websites . And what better way to do email outreach to journalists and influencers from your niche? Finding any one email ids can be challenging, but there is no reason to be discouraged.
9. Get Interviewed
Online interviews strategy is right strategy, and a great and easy way to build backlinks to your website. Look for websites that run interviews and tell them you want to participate and what knowledge you can contribute.
10. Promote Your Content
Great content won't get you backlinks unless you know how to promote it properly. You have to get out into the world and do email outreach to promote your best articles.
One of the best methods for doing this is to contact bloggers that run weekly or monthly. Again, you can use Google and search for questions like "keywords + roundup". Make sure that you have chosen to only see results for the last week or month.
Focusing on quality [Backlinks] over quantity it can help to protect your site as Google updates
Registered Office
Webtech Softwares Pvt. Ltd.
152/B, 1st Floor, Shakti Nagar Corner, Udaipur-313001 (Rajasthan) INDIA
anil_udr@yahoo.com, info@webtechsoftwares.com
Call Now: +91-98280-24253, +91-98291-24253